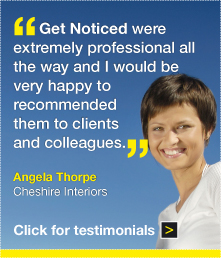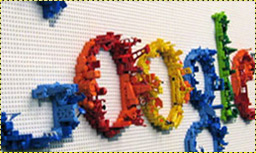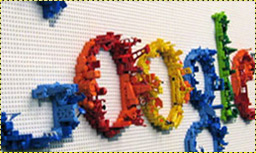 Get Noticed is a Cheshire based creative agency that specialises in web design, graphic design and marketing solutions for small to medium businesses.
We aim to produce innovative design website and marketing solutions, that are designed to target our clients marketplace, whether this be a simple logo design or a database driven web design.
Website Design
Over the last 10 years, web design has become the mainstay of our business. We design and build websites for clients small and large, from simple 3 page websites to full ecommerce website designs.
We make certain that the personnel we recruit are experienced, motivated web developers and understand the business needs of a client. Our creativity and knowledge of this area has helped them attain success in today's competitive business market.
Whether you are involved in manufacturing, distribution, service, or commerce, we have the expertise to understand your industry and deliver the right website for you.
That's what we do, but how we do it is just as important. We like to think we can give you the best of both worlds - all the reliability and production capability of a big agency, as well as the personal touch of a small one.
01 we listen
This partnership enables us to obtain a clear understanding of their business and marketplace, and help us to come up with the creative marketing solution they need, and deserve.
After talking to you and listening to your ideas, we start to paint a picture of which direction to take you.
We like to create a relaxed working relationship with clients, so we are comfortable bouncing ideas around and discussing any issues along the way.
02 we create
...we will produce a variety of design ideas for you to choose.
Our project managers, designers and copywriters will then work together with your company to produce your material, helping us to produce strong concepts and influential designs.
03 we deliver
...and it'll be right on target and done well.
We understand you want a return on your investment, so we regard our contract with you as a partnership.
If you feel your company would benefit through better advertising, design and marketing, then feel free to contact any of the Get Noticed team to discuss how we can help you.
If there is anything we can help you with, please call us on 07894 988841 and we'll be delighted to discuss your requirements with you.